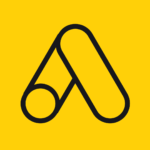 How to pay to play

Google Ads
Management fees start at

$300/month
95% of Google Ad accounts are set up incorrectly. Which means if you DIY your SEM, you could be throwing thousands of dollars away every month. It adds up quickly! 
Our success managing paid search campaigns has given us access to special resources working alongside Google's own experts to improve our clients' campaigns. 
Paid search engine marketing (SEM) is the cornerstone of any serious digital marketing plan and continues to be a driving force of ROI. By serving targeted advertising directly to consumers when they are searching for what your business provides, PPC campaigns using Google's ad network discover new customers and re-engage those from the past.
Go Beyond the First Click.
Many clients feel that simply bringing someone from a Google ad to their landing page will 100% make the sale. It could! But we don't like the word "could". 
Every ad serves a purpose. And that purpose should be reflected in where that user lands. Where they are taken after the first click matters! 
We provide Google ad management in Kelowna and beyond. It doesn't matter where your audience lives. We'll find them! And we do so by putting more money towards your ads, and less money towards our management fees. Most Google ad managers charge a percentage of your ad spend. That doesn't sit well with us. We rate based on how much work it is for us. Most times? It's a flat rate of $300/month.
The Google ad network is comprised of many channels. When considering which ones to use, our Google ad specialists will carefully listen to your goals and budget. 
These are the text ads you see at the top, or bottom, of search results in Google. Want to get to the top of your industry's searches? We place your ads in front of people when they are searching to buy with the most precise targeting options available in marketing.
When scrolling through another website or article, you've surely seen an ad. It was probably for something that you're genuinely interested in or even an item that you've recently searched. Is your device listing to you? Yeah, kinda! And we know how to get in front of your audience too, just like you were targeted. 
YouTube is the second largest search engine in the world. Video is HOT! Did we mention we have top-notch videographers too? That's for another time but YouTube is quite possibly first when it comes to value for your online ad spend. 
Google Shopping ads are the most effective form of online advertising available. Have an ecommerce site? Don't miss out on the opportunity to market your products at exactly the moment when users are searching for related goods.
Follow your audience for weeks with Remarketing; the most cost-effective way to keep your brand in front of prospective buyers while they move through their buying journey. Be there to remind them that you're still ready to help them with their purchase using targeted ads to users that have already visited your site. 
Saved the best for last. This one is so COOL! We draw virtual fences around your audience's places of interest or even competitors. When that person walks through a fence, their device is picked up and we start serving them Google ads. What? Yes!! Even better? We can tell where that person was "picked up" and with a fence drawn around your business, we can tell if they visited your business. No, we can't see WHO it is. It's not THAT detailed. But it definitely is targeted and gives great data for other marketing initiatives as well.