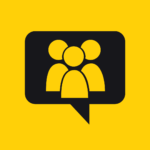 Become a social media butterfly

Social Media Marketing
We take care of the hows, whens, whys, and whats in the social media world. We understand that business owners wear many hats and there just isn't time to stay consistent with social marketing. 
A huge component in social media marketing is to be social. We make sure we take on your persona and keep in contact with your followers.  We also get seen by followers you'd like to have by being your own personal social media butterfly. 
We are experienced in all social media platforms such as Facebook, Twitter, Instagram, TikTok, YouTube, Snapchat, LinkedIn and more.