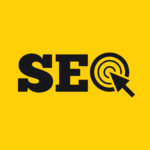 SEO is confusing. We can help.

SEO FOR FRANCHISES
Does your franchise have several locations in different markets that need to rank locally on Google and other search engines?
Then, we need to talk!
Our agency might be small but we are mighty.
We are a boutique marketing agency specializing in SEO, dedicated to our franchise clients with locations in different cities offering several services or products. They understand and want the benefits of having their website show on page one of search engine results for numerous keywords.
We offer SEO packages with unlimited keywords, in unlimited Markets.
Some franchises pay up to $5,000/month on SEO services because the number of required keywords surpasses the regular packaging offered by other SEO agencies which limit the number of keywords to 5, 10, 25, etc.
Our SEO agency offers unlimited keywords at a lower price, ideal for franchises. As a business, we know the importance of driving quality traffic to your website, but we also recognize that SEO is confusing, complicated, expensive, and time-consuming for business owners, and especially franchise owners trying to rank in numerous cities.
We have saved franchise clients $1,500 – $4,000/month.
Real-life example:
We proudly work with a healthcare provider that has 17 locations across Canada.
They offer several different services and sell products to patients at each location.
In each city, they wanted to reach page one for a variety searches such as "Product A in City A" and "Best Product B in City B".
The packages for 10, 15, or even 100 keywords were simply too small to cover all of the keywords for which the business wanted to be found on page one. By having to purchase numerous packages, the cost was too high as they increased their keywords yet wished to keep their rankings for those previous keywords.
While paid advertising, social media, and other online platforms generate traffic to websites, and we proudly offer those services as well, most online traffic should be driven by search engines.
Users trust search engines and having a presence in the top positions for the keywords the user is searching increases the website's trust. We can get you there.
This offer is not only available for franchises but for any business that needs to rank for more keywords than smaller SEO packages can provide.
Minimum 3-month commitment. Then you are free to go if you do not see the results we have promised but we're confident you'll be pleased with our unlimited SEO keywords package.
Our Contact and Socials

How To Find Us
Connect with an SEO specialist to discuss options for unlimited keywords in unlimited locations for one affordable price.